News :

Peace of God wish.
Even these days the Lord wants His Church to be clearly orientated in the strength, love, and fear of God without confusion or fear, as Scripture says in Romans 8:14.
In order to be bearers and spreaders of the peace of God that flows from the relationship with the Creator in Jesus Christ, we need to live in the active community of Ev. Matthew 5,9, John 1: 1.
Therefore, we would be pleased if you join us on Wednesday at 17.40 and Sunday at 9:20 on Skype, where we will also be able to communicate, see and pray together and also have Online Praise and Worship. Who would like to join us, write and we will send you an invitation to the meeting. We've tried this week and it worked very well.
At around 10:30 am, the online discipline of God's Word will be a nonprofit via FACEBOOK to Immanuel.
We look forward to being with you.
With love and blessing … Pastor Rado Mikula
!!! The Central Crisis Staff decided that from Tuesday (10.3.) For 14 days there is a general ban on cultural, sporting, extracurricular or other social events. Informed Prime Minister Peter Pellegrini (Direction). This prohibition also applies to church activities. For this reason, our meetings are canceled and instead we offer an internet alternative at specified times !!!
Internet broadcasting will  take place via Skype and Facebook.
Skype direct subscribers can communicate with each other using both audio and video. In this way we can be connected online and create a substitute form of church meeting, which, even after being tested, is highly valuable and beneficial.
Internet biblical Immanuel homegroup

… wednesday, – 18:00 

     

Internet prayer morning time,

…………………..thursday, – 5:45    

Internet prayer evening time,

…………………..thursday, – 18:30    

Internet sunday church

……………………………..sunday, – 9:30   
—————————————————————————————————
"And on this rock I will build my church, and the gates of Hades will not overcome it."        
Matthew 16,18
Who are we ?
Apostolic Church in Slovakia is essentially a Protestant church, specifically targeted evangelical, Pentecostal-charismatic direction. It is part of a global ecclesial communion, Assemblies of God (AOG, which has in the world 67 mil. members), which together with other Pentecostal and charismatic ecclesial communities has 750 million members – born again Christians. In Europe we belong to the Pentecostal European Community (PEF), which has 3.5 million members.
Post address:  ACS Trebišov,  Zimná 1585/7,  075 01 Trebišov,  Slovakia
Pastor:    
Mgr. Radovan Mikula
mikularado@gmail.com
immanuelneziskovka@gmail.com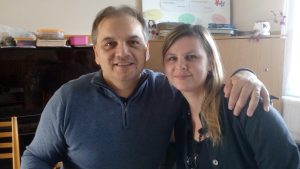 Elders of the church:                                                                              
Ing. Michal Polák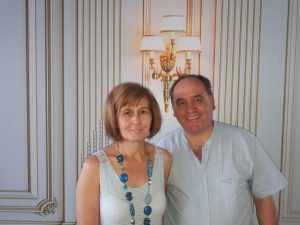 Bc. Ján Marhefka   
janmarhefka@gmail.com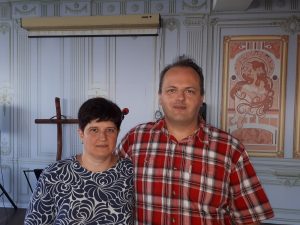 Diakon church ministry
Rudolf Masník with his wife Katherin
katkapitukova@gmail.com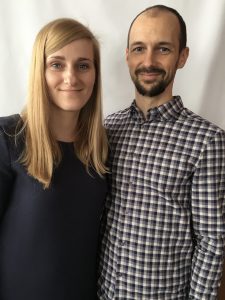 Telephone:        0915 229 376 ; 0910 902 763 
Email:                                                                        Web:
trebisov@acsr.sk                                                     www.immanuel.sk,     https://www.facebook.com/profile.php?id=100008233602737
Activities:
Biblical school:
Wednesday – 18:00
Youngers:
Friday at 18:30, every second friday
Sunday church at 9:30
ANOTHER ANNOUCMENTS: